Portable Restroom Services
in Northern Colorado
We care about your work and your reputation. Your portable restroom units will be on
time, clean, ready to use, and well maintained. Peace of mind. Delivered.
WE KNOW YOU'D RATHER FOCUS ON LITERALLY ANYTHING ELSE.
Your portable restroom rental should be out of sight, out of mind. Unfortunately, when you notice it, there's usually a problem. The number of things that can go wrong can become a bottomless pit (pardon the pun) of annoying hassles. Clients and crews complain. The effort to fix the problem distracts you from other important details. And when things don't go as planned, you risk more than time and money. You risk your reputation.
THE HASSLE CAN BE AVOIDED.
We care about people, good service, and your reputation.
PRS HAS A BETTER WAY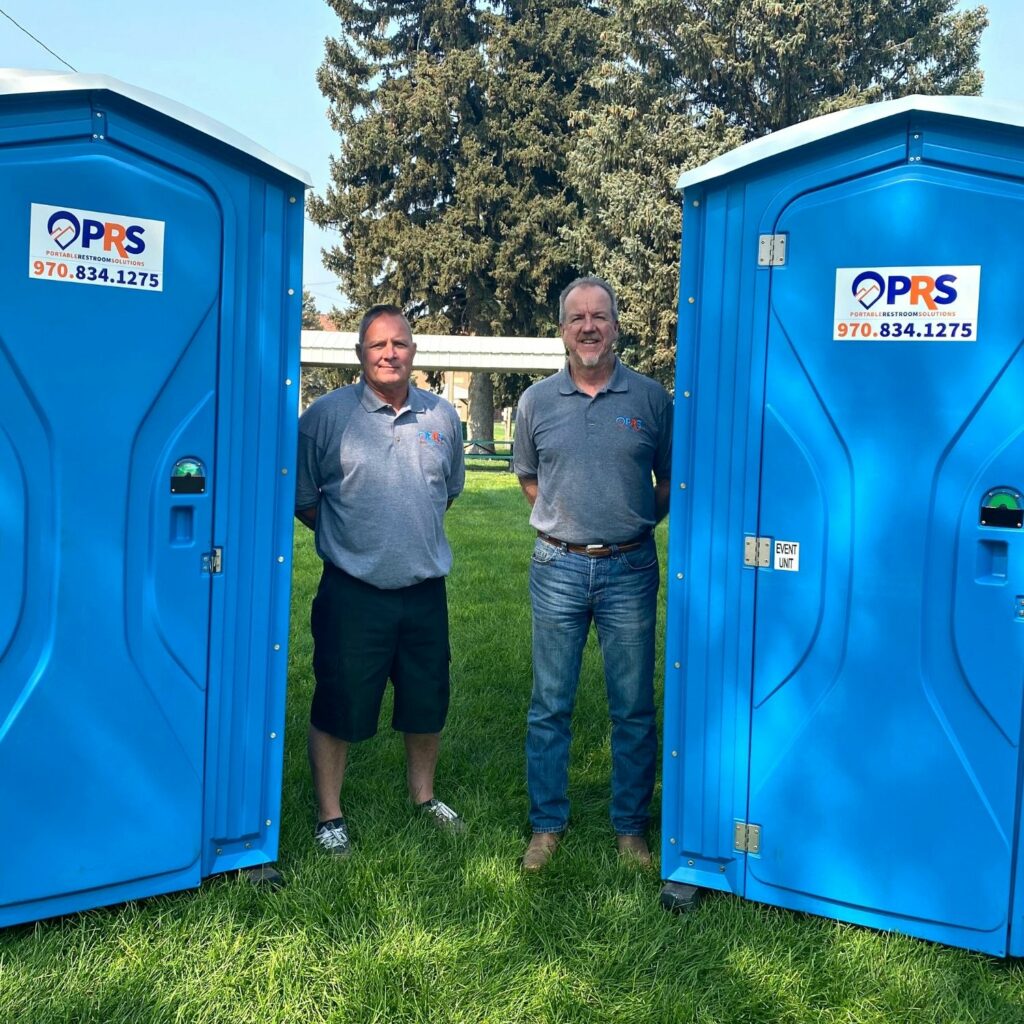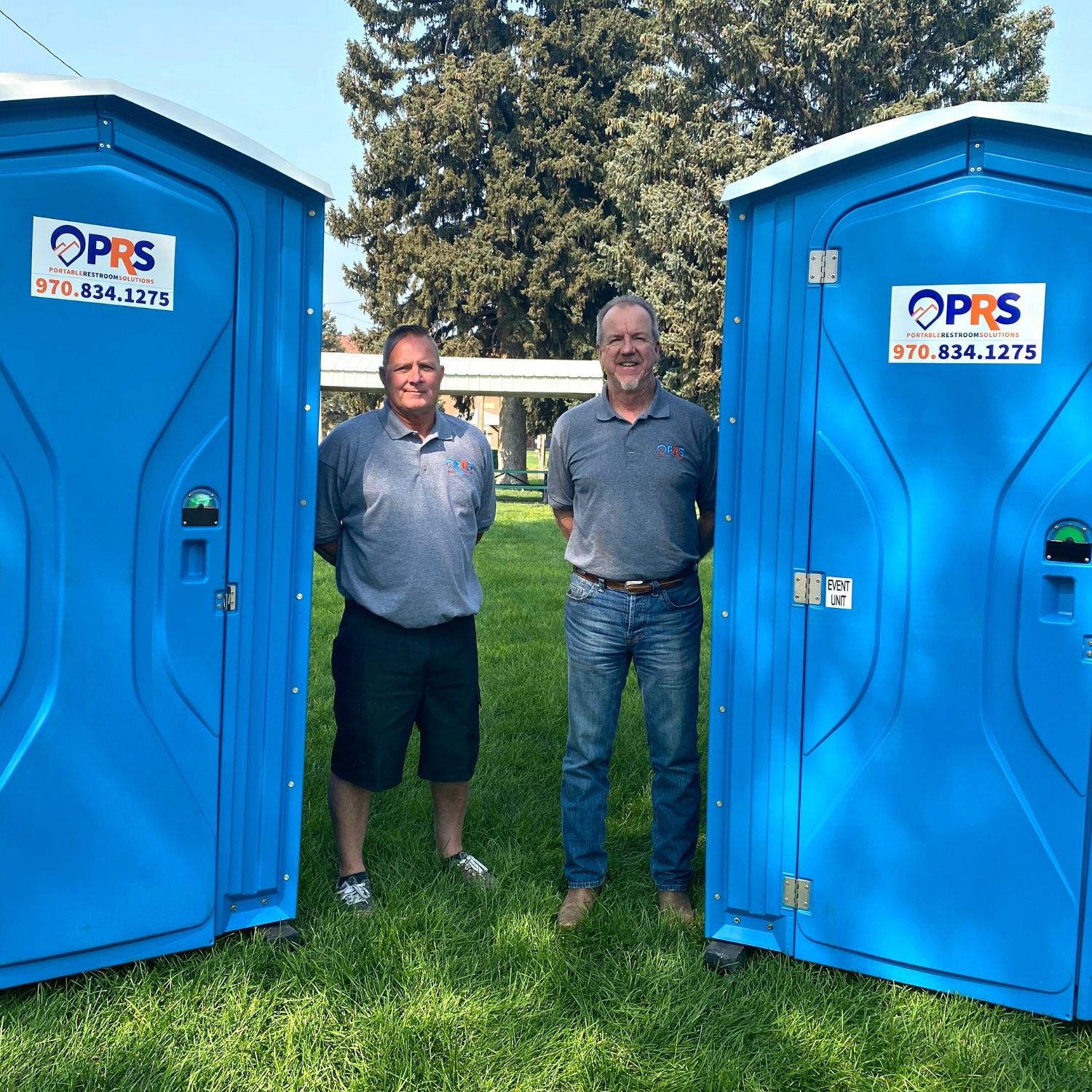 WITH PORTABLE RESTROOM SOLUTIONS, YOU CAN HAVE PEACE OF MIND.
We understand the headaches that are possible with your portable restroom rental and how to avoid them. We've been a locally-owned business in Northern Colorado for 26 years and have provided hassle-free porta-potty experiences for more than two decades.
IT'S EASY TO WORK WITH US.
You shouldn't have to be distracted from your real work to deal with problems resulting from a negative porta-potty experience. We're the dependable, out-of-sight, out-of-mind solution so you can focus on everything else.
You'll talk to a real, local person who will listen and help determine your needs.
Your units will be on time, clean, ready to use, and well maintained.
You'll have confidence in every step of the process. Peace of mind. Delivered.
DON'T TAKE OUR WORD FOR IT.
From a big concert to an epic race, a beautiful custom landscaping project to an entire neighborhood of new homes,
we love being a small part of much bigger dreams.
We have used PR since 2001. They have always given exemplary service, and strive to always have units delivered and picked up in a timely manner. I would not hesitate to recommend their services.
Every year, without fail, we find your portable restrooms to be very clean and well-stocked with both toilet paper and hand sanitizer. there are a lot of moms who really appreciate your efforts in making sure these restrooms are in great shape for when we take our little ones to the restroom.
We are pleased with your service, detail of cleanliness, promptness and delivery and removal of units when needed. It's not necessary to follow up on requests and we consider them very reliable.

KIM MONAHAN
GLH Construction, Inc.

SHELLY BERRY
Fort Collins, CO

WAYNE KRUSE
Centennial Livestock Auction Co. Inc.
SKIP THE HASSLE AND ENJOY THE FREEDOM OF FOCUSING ON MORE IMPORTANT MATTERS.
At Portable Restroom Solutions, we know you want to a have a headache-free experience while booking your porta-potty. In order to do that, you need a reliable source for your portable restroom needs. You want to have confidence it will be serviced properly, delivered on time, and be clean!

The problem is if something goes wrong, you're the one fielding the complaints! And on top of that, dealing with the resulting hassles only distracts you from your more important work. This is beyond frustrating.

We get it. This isn't where you want to spend all your time. Call us and get a quote today. You'll talk to a real, local person who will listen and help determine your needs. Then rest easy knowing you can turn your attention to more important matters.
Frequently ASKED QUESTIONS