Portable Restroom Solutions
PORTABLE TOILET SERVICES FOR EVENTS AND WORKSITES
Quality Restroom Rentals in Greeley, CO
Reliable Restroom Rentals in Greeley
Timely Service and Exceptional Care
We are the top restroom rental company in Greeley, CO, leading the charge with immaculate, well-maintained, dependable porta-potties for over 26 years. With Portable Restroom Solutions, every one of your job sites and events will have the highest quality rentals and customer service.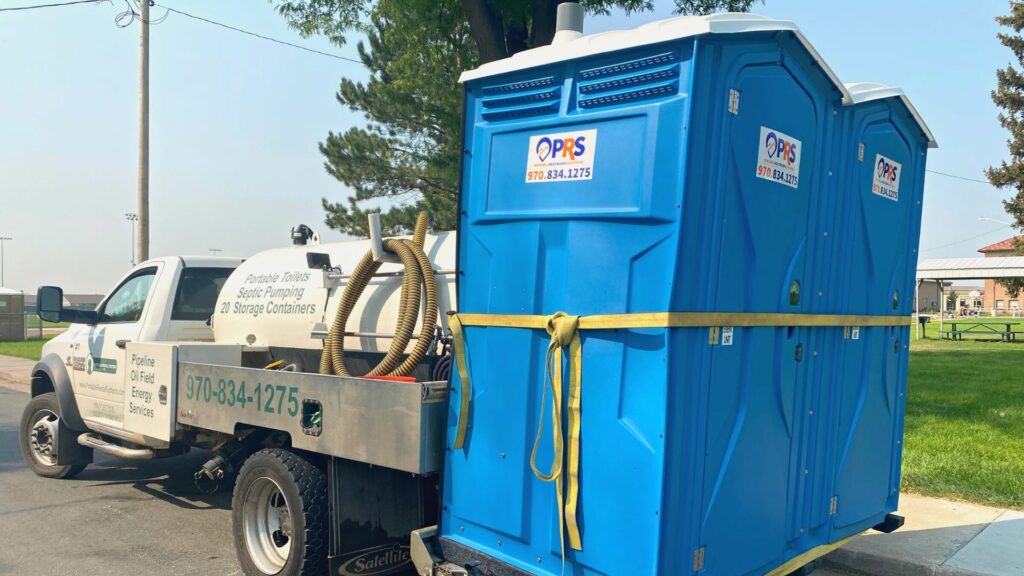 Industry-Leading Maintenance and Cleanliness
It's time for a better portable rental. Just because your needs are temporary doesn't mean you should have to deal with filth, unpleasant smells, and poorly maintained porta-potties. That's why we're changing the way people view the portable restroom business. Our team is available whenever the need arises, providing quick response time, quality rentals, and regular maintenance. So with our units, you'll give everyone who uses them a pleasant surprise that doesn't leave a bad taste in their mouth.
You shouldn't have to be distracted from the important stuff just to deal with a negative porta-potty experience. We've got dependable, out-of-sight, out-of-mind solutions so you can get back to doing what really matters
You get to talk to a real person who cares about and prioritizes your needs.
You get clean, on-time, ready-to-use, and well-maintained units sent right to you.
We handle everything, so you can have true peace of mind.
Portable Services in Greeley
Restroom Solutions You Can Count On
We're proud to offer the highest quality portable restroom services in Greeley, Colorado. You can count on clean, reliable, well-maintained restrooms, and a team that makes you their top priority. 
In addition to serving construction sites and special events, we also offer expert septic services. Our process is smooth and simple, ensuring the very best for your property. So whatever your needs, Portable Restroom Solutions will be there ready to deliver an exceptional experience.